The Cost of Living Index measures relative price levels for consumer goods and services in participating areas. The average for all participating places, both metropolitan and nonmetropolitan, equals 100, and each participant's index is read as a percentage of the average for all places. Flagstaff is consistently above 100 on the index. The primary contributor to Flagstaff's high cost of living is the cost of housing. Flagstaff land prices are high because we are surrounded by beautiful open spaces and mountains which cannot be built on -- most are public lands available for recreational use, which is why so many want to live in Flagstaff in spite of the high cost of living.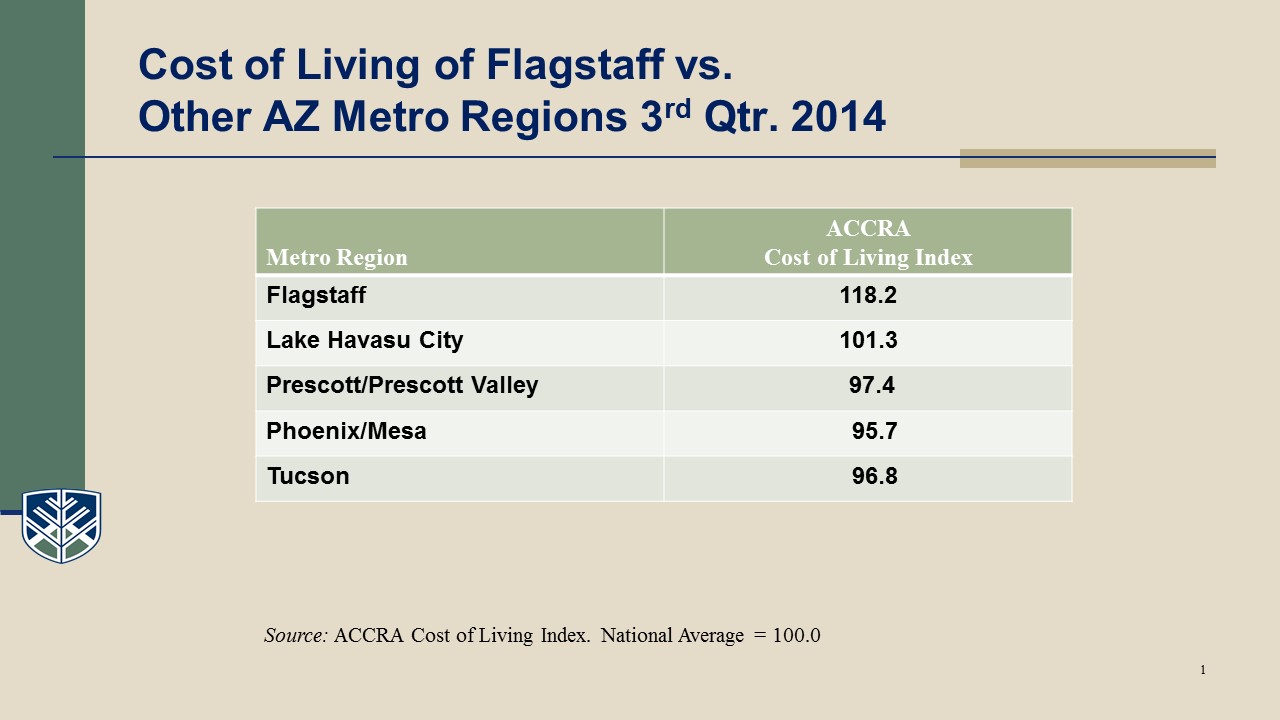 Compare the cost of living in Flagstaff to where you live now using CNN's Cost of Living Tool.
Click here for more information on the Cost of Living Index.
Thank you to Professor Ronald Gunderson, Northern Arizona University, for providing this slide.