Three major Flagstaff apartment complexes were converted to condominiums in response to the demand for low cost housing during the real estate boom.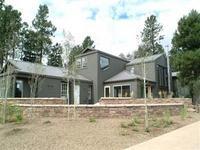 The first sales of these units were in 2006 at The Arbors on West University Avenue about a mile from Northern Arizona University. The 310 converted apartment units at The Arbors include studios, one and two bedroom units. Resale units are common in The Arbors and can be seen through the Flagstaff MLS.
The most successful of the conversion projects is The Villages at University Heights. The developer's units have all sold but there are some resale units that become available through the Flagstaff MLS. Also about a mile from NAU, these units had the advantage of cross-ventilation thus allowing them to take advantage of Flagstaff's cool mountain climate in summer.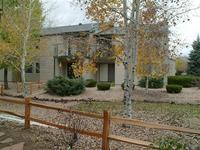 The most recent of the Flagstaff condo conversions is Timberline Place in the Country Club area of Flagstaff. These were more expensive than the others, and are slightly larger. Recently, the developer pulled all units off the market and is renting them until the market improves. Some resale are available through the Flagstaff MLS.
Other condos are available in Flagstaff. The University Meadows project on Riordan Ranch Road is adjacent to Northern Arizona University. Condos in this development are available for resale through the Flagstaff MLS. The popular 4th Street project known as Summit Park has resale units available as do several developments in Flagstaff's Country Club area. Occassionally, one of the few condos available near downtown Flagstaff will become available. WE ARE NOT PROPERTY MANAGERS AND DO NOT RENT OUT THESE UNITS.
To buy a condo in Flagstaff, send us a note or call us at 928-714-0001. We'll give the the full scope of what's available right now in Flagstaff condos!